Get to Know
iApartments
When you work with us, you benefit from a dedicated team offering a vast array of leadership, industry expertise, and technology experience.
Modern smart home life meets
apartment living.
iApartments provides the latest innovative comfort, convenience and security features to multifamily properties— from apartments to condos to townhomes. We're out to simplify property management, while increasing resident satisfaction and safety. Whether you're an Owner, Manager or Resident, iApartments is focused on
bringing you the smartest features for a better life.
Driven To Deliver

True Lifestyle Solutions
Whether we're increasing convenience and security for residents, saving time for management or building more value for owners, our mission is to bring solid solutions for improving all of our customers' lives.
DAVE MAGRISSO
Chief Executive Officer
• Founder of Valet Waste (now Valet Living), the #1 multifamily doorstep trash and recycling collection service now at more than 1.4 million apartment units nationwide
• Pioneer of the "Amenity as a Service" concept in multifamily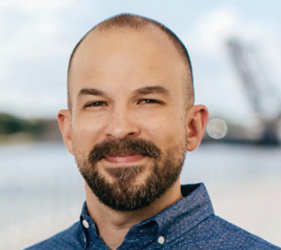 STEVE FISKE
Chief Product Officer
• Founding partner of UniKey Technologies—a pioneer in the smart lock & smart home markets, and a founding contributor to HomeKit spec
• Co-inventor of smart lock technology products available worldwide with a 4.5 star rating & over 3 million users
MOHAMMED SYED
Chief Technology Officer
• Founding technology partner in AutoWeb—growing the technology platform to $86 million per year
• 20+ years of experience building secure, scalable SaaS technology systems with a deep knowledge of data analytics and visualization using big data (NoSQL) technology